This section highlights the tools and tactics that marketers are employing, such as webinars and online video, due to the urgency to create interactive, engaging experiences across all prospect and customer interactions. 
Wednesday, 06 November 2013 09:44
When done correctly, content marketing, social media and SEO are a triple threat for lead generation. Being interesting helps get you better search rankings, larger audiences, and ultimately, more impressive results, as demonstrated in this infographic from Adept Marketing.
Read more...
Wednesday, 30 October 2013 11:49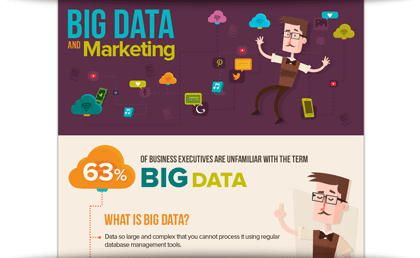 Big Data is having a big impact on marketing, but only one third of executives are familiar with the term, according to this infographic from Demand Metric, a marketing consultancy. The infographic outlines the opportunities and challenges of Big Data for marketers.
Read more...
Wednesday, 23 October 2013 11:47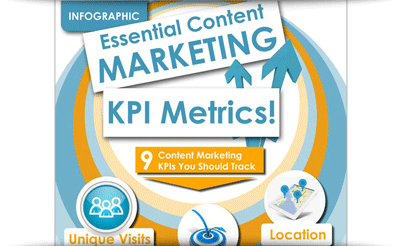 When calculating the effectiveness of a content marketing campaign, it can be a challenge to determine which metrics are the most meaningful. This infographic from digital publishing firm 3D Issue breaks down the top measurements to monitor.
Read more...
Wednesday, 16 October 2013 11:10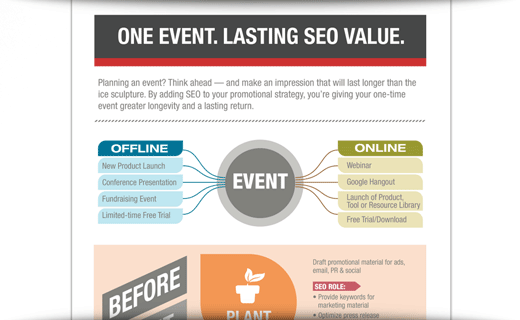 Adding SEO to your promotional strategy can give your one-time event greater longevity and a lasting return. This infographic from BKV, a digital marketer firm, outlines the steps to maximizing your on-line or off-line event.
Read more...
<<

Start

<

Prev

1

2 3 4 5 6 7 8 9 Next > End >>


Page 1 of 9