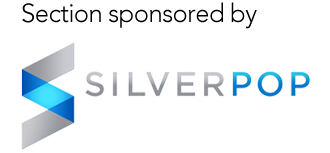 This section highlight automation and enablement tools, features, functionality, tactics and strategies to optimize demand generation.
Thursday, 08 January 2015 10:14
Peer recommendations are growing much more valuable in today's B2B buying world. In response, B2B companies are beginning to find value in review systems, which can offer deep insights into how customers are leveraging their solutions or services.
Rev.com, an online audio transcription and document translation services provider, tapped Trustpilot to begin developing a way to enhance the overall value of customer reviews on the company's services — while also growing their organic and paid search presence. The partnership led to 12% lift in click-through rates, and an increase in star ratings for AdWords placements.
Read more...
Friday, 02 January 2015 11:37
Act-On Software announced that Mikogo, a manufacturer of desktop-sharing software for online meetings and web conferencing, has adopted Act-On to overhaul its lead management process.
Using Act-On's automated programs, Mikogo has achieved a 30% increase in closed deals.
Read more...
Written by Brian Anderson, Associate Editor
Wednesday, 17 December 2014 11:45
While the role of digital marketing grows more prominent, in-person events continue to receive a significant portion of overall B2B marketing budgets. According to Forrester, trade shows still constitute the biggest line item on a B2B marketers budget, with nearly 20% of spend being committed to live events.
While progressive B2B marketers are seeking to measure the overall return on their investment in events, the numbers can be elusive, according to Laura Cross, Research Director for Demand Generation Strategies at SiriusDecisions. "It's difficult because marketers are being asked to prove the value from more than just a marketer's point-of-view. There has to be less focus on how many people are there, and more focus on the overall experience of the event."
Read more...
Written by Brian Anderson, Associate Editor
Wednesday, 10 December 2014 10:11
B2B companies are increasingly relying on highly targeted and personalized messaging to reach prospective buyers. To accomplish this, progressive marketers are developing more detailed buyer personas to gain deeper insight into their target audiences and boost responses from their lead nurturing campaigns.
Demand Gen Report's Lead Nurturing Benchmarking Study shows that 66% of B2B marketers are challenged with developing targeted content by buyer interest and stage in the sales funnel.
Read more...
<<

Start

<

Prev

1

2 3 4 5 6 7 8 9 10 Next > End >>


Page 1 of 17